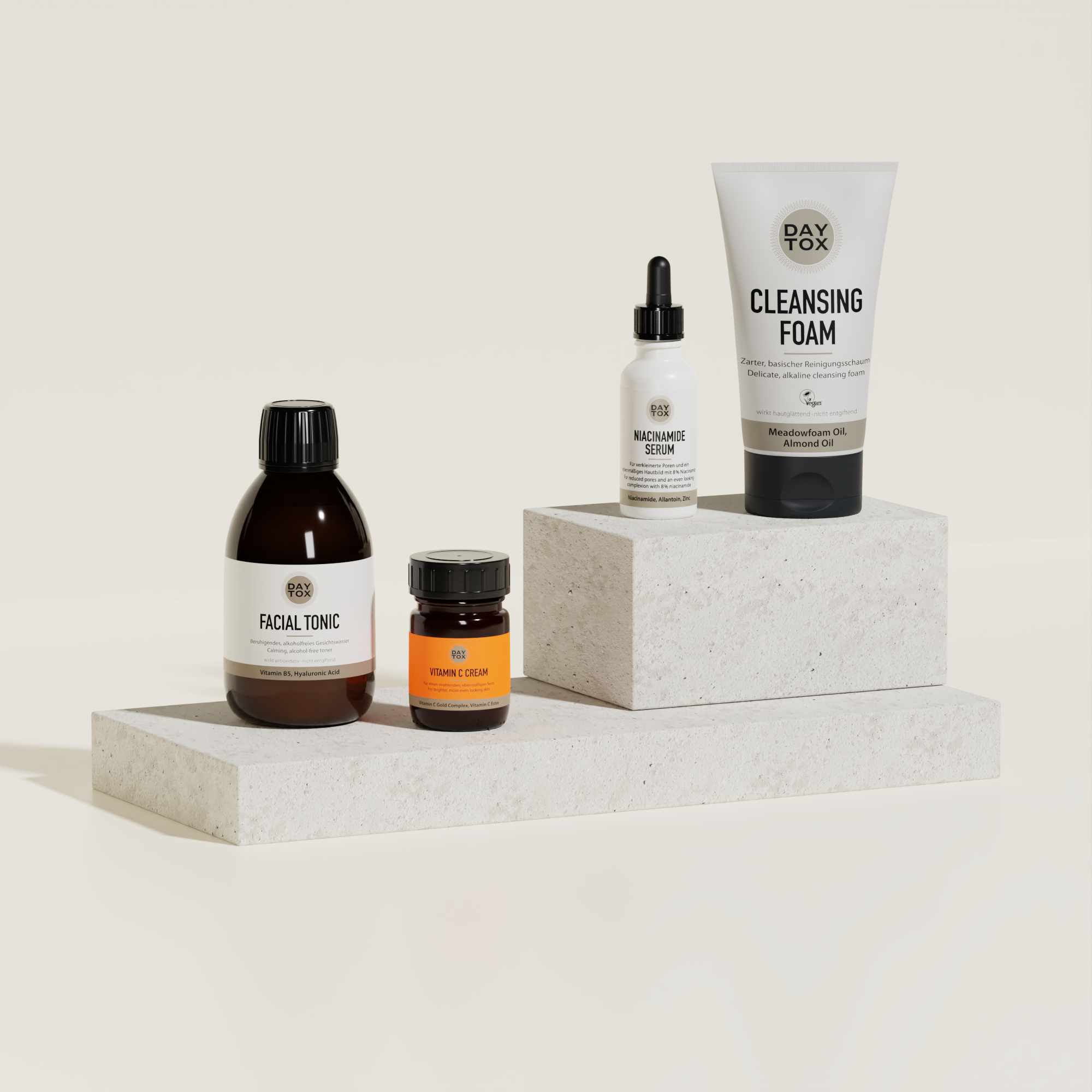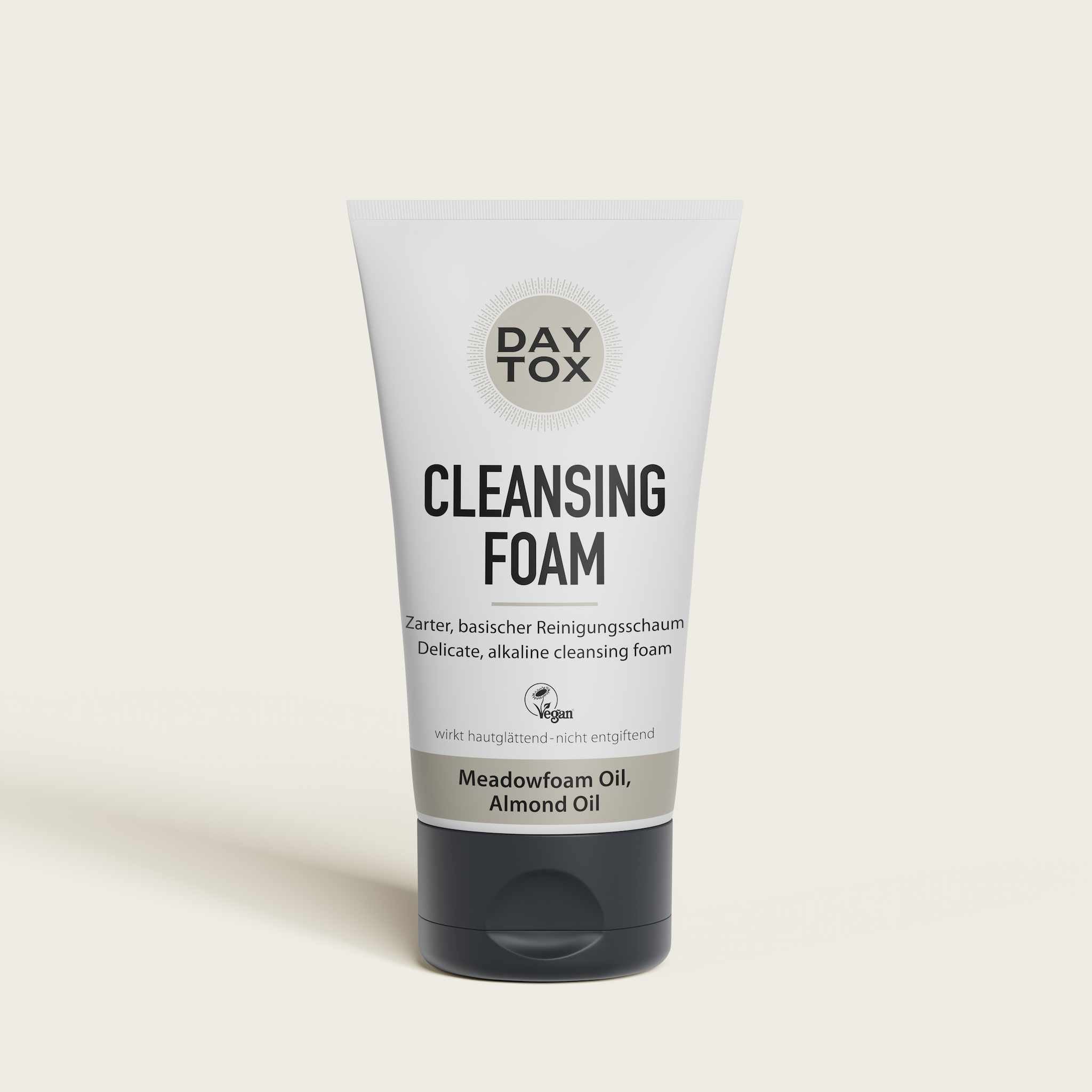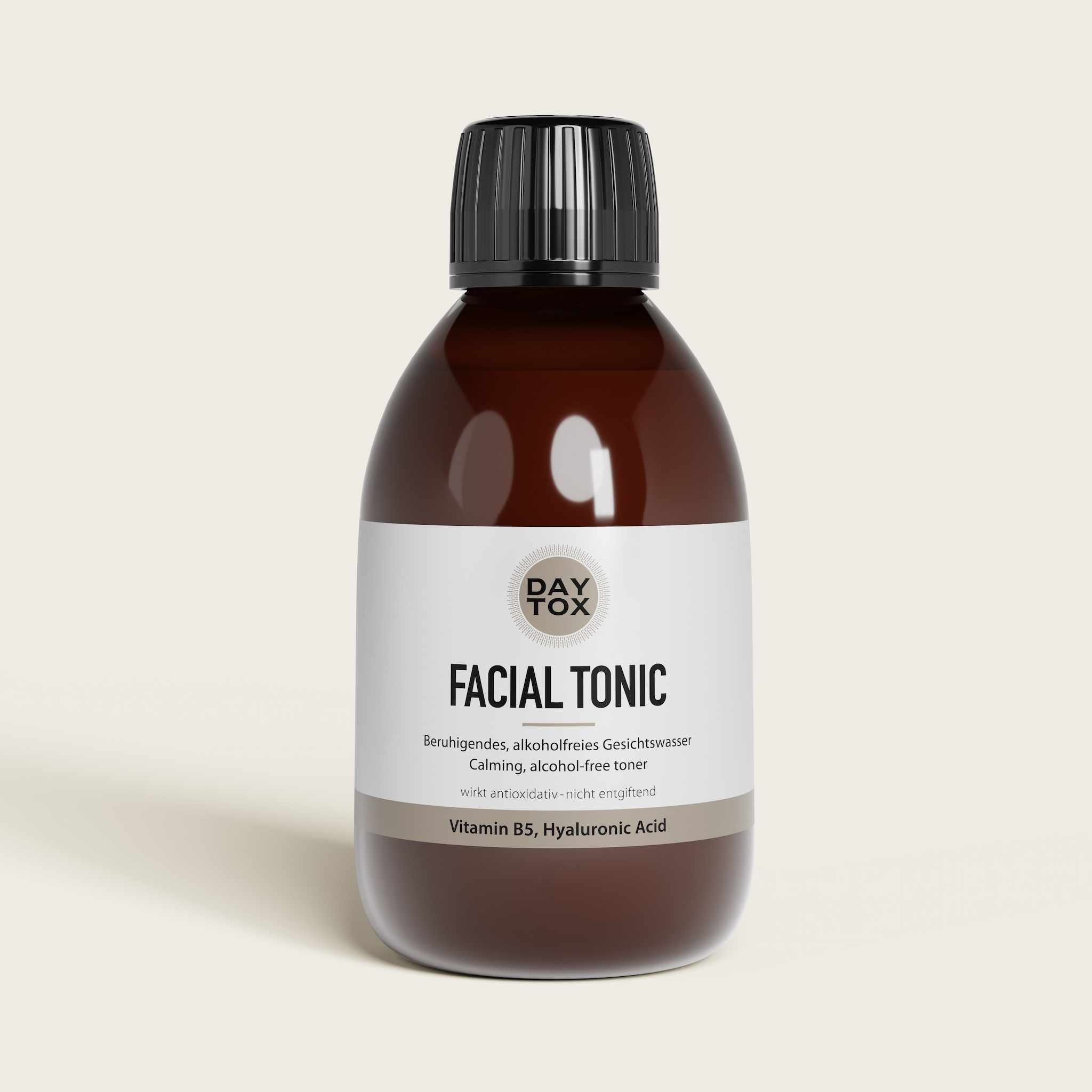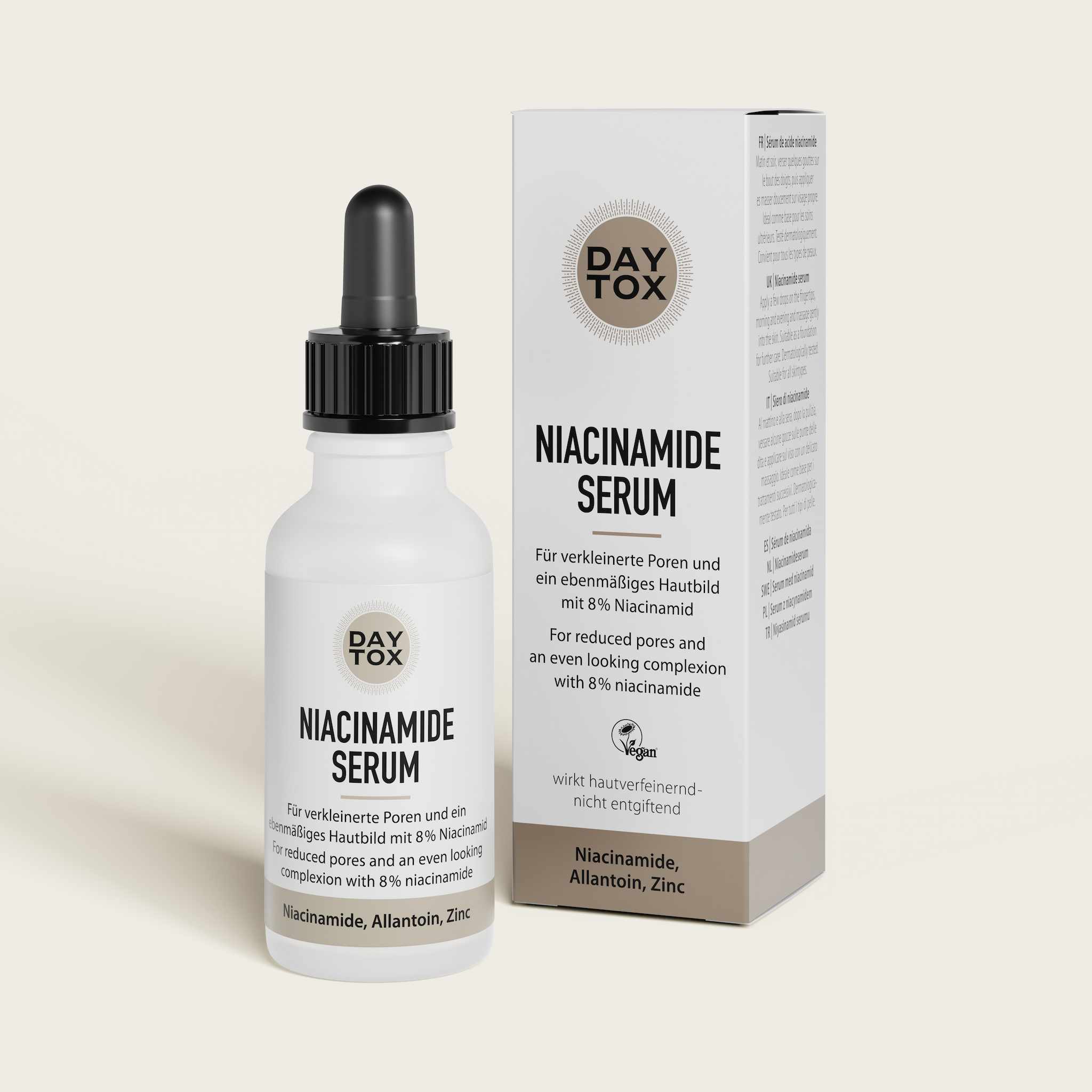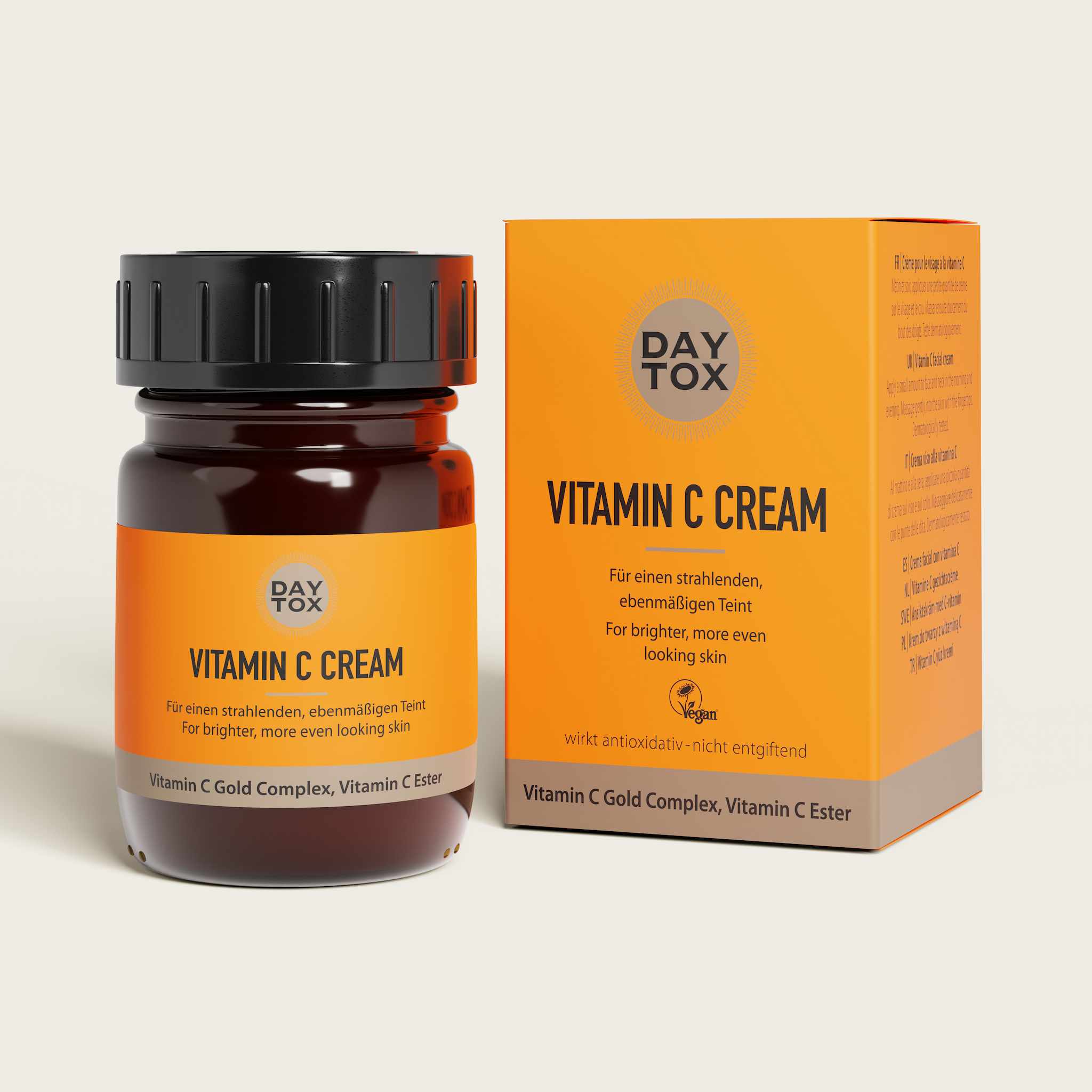 price advantage
100% vegan
0% silicones & artificial colors
Derm. tested and suitable for all skin types
Lieferbar in 2-3 Werktagen
Your cheeks are dry, but your T-zone (forehead, nose, chin) is oily and prone to breakouts? Then the set for combination skin is right for you! The balancing routine brings your sebum production into balance and gives you an even, pure complexion.

Gentle cleaning: The mild Cleansing Foam forms the basis of a good skin care routine and gently removes sebum and dirt from your skin.
Balancing and caring: The gentle, alcohol-free facial tonic balances the pH value of the skin, provides moisture and is the ideal basis for subsequent care.
Allround-Talent: The Niacinamide Serum not only has a sebum-regulating effect, but also counteracts pigment spots and impurities.
Nourishing care: The vitamin C cream moisturizes your skin and, thanks to the effective vitamin C gold complex, has been proven to reduce pigment spots, impurities and wrinkles. 

Mit Liebe zum Detail
Du weißt nicht, wie du Produkte für deine ideale Hautpflege kombinieren sollst oder gar eine ganze Routine planst?
Die Produkte in unseren Sets sind aufeinander abgestimmt, um gezielt deine Hautprobleme zu lösen und dich bei deiner Hautpflege zu unterstützen.