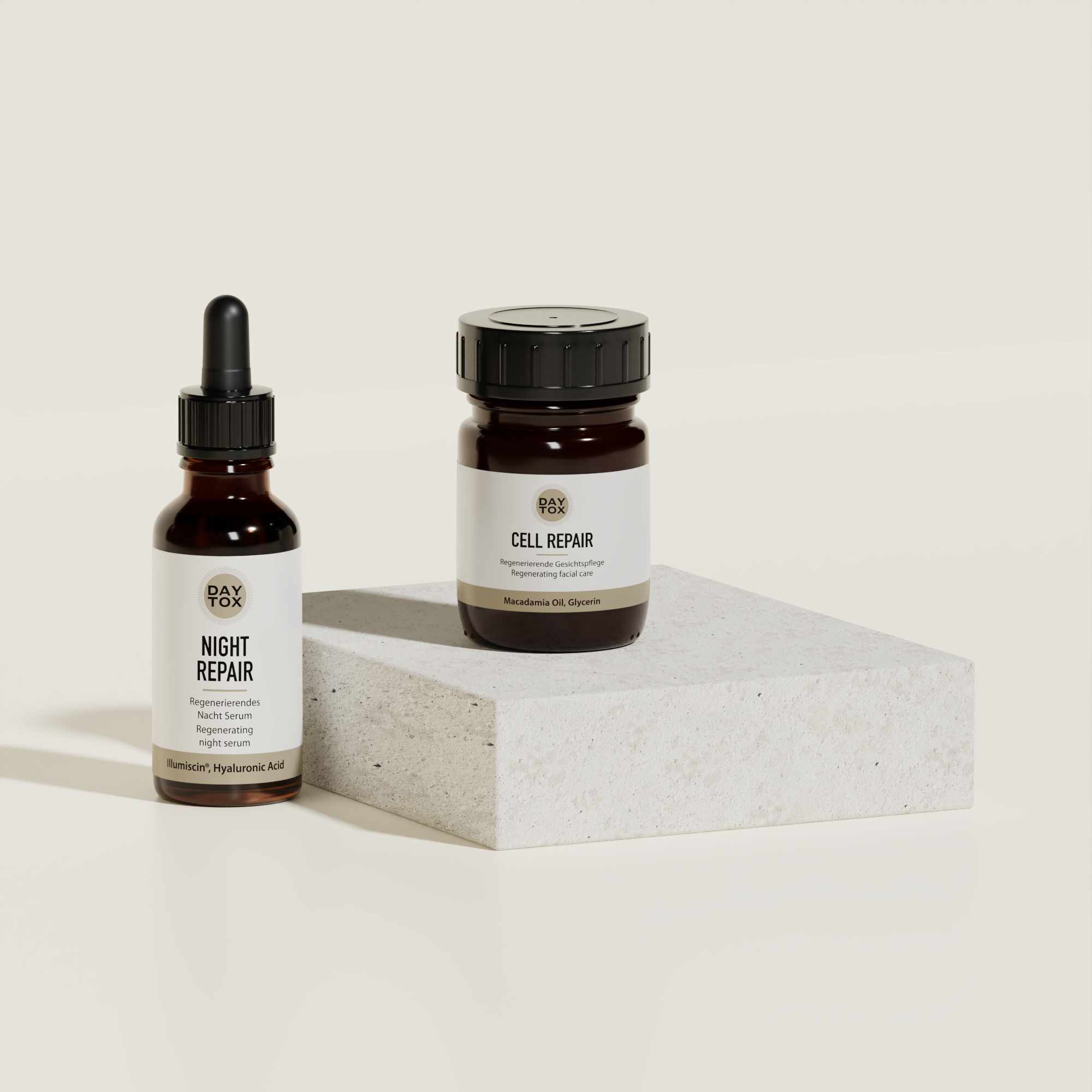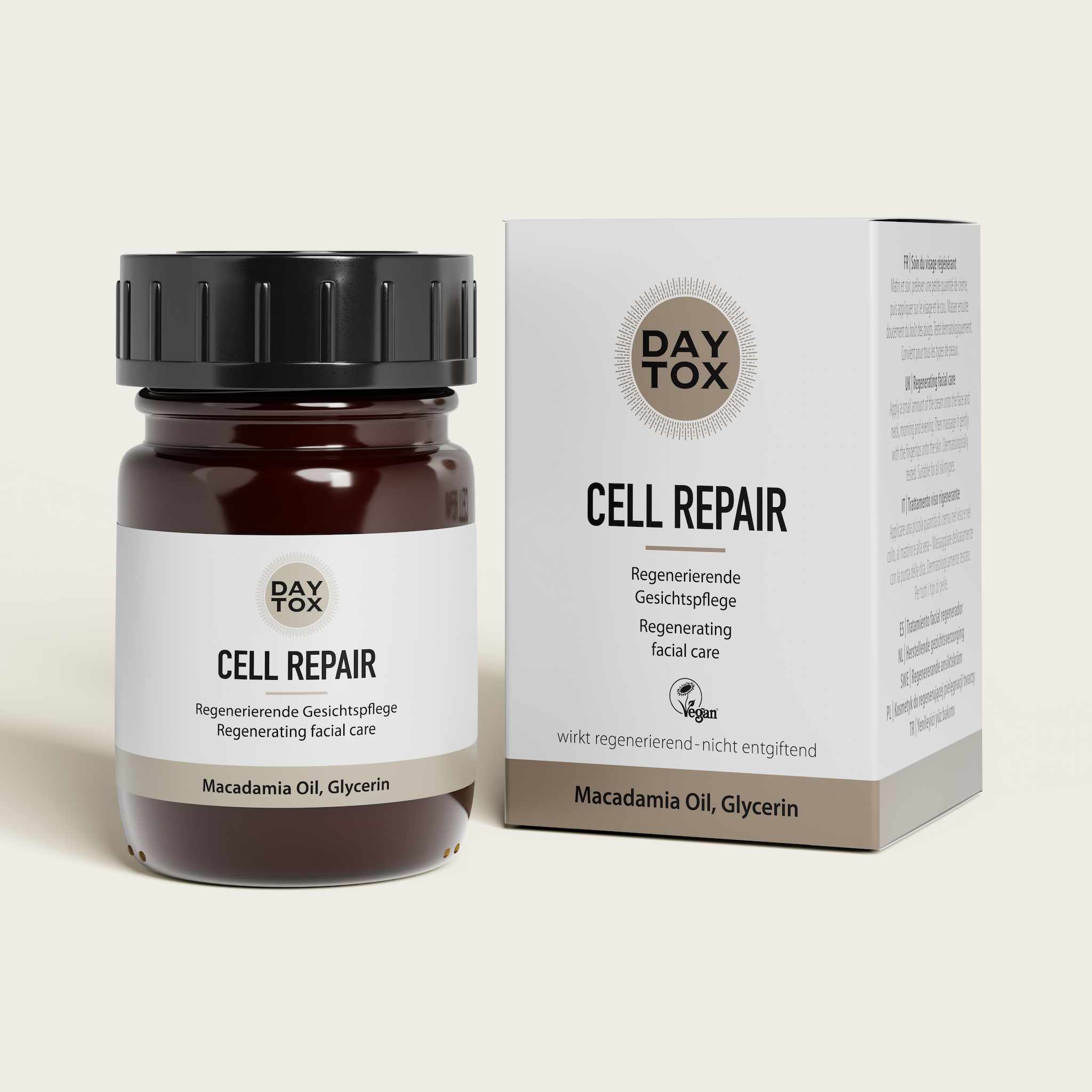 price advantage
100% vegan
0% silicones & artificial colors
Derm. tested and suitable for all skin types
Lieferbar in 2-3 Werktagen
Let our products do the work while you sleep peacefully. Apply in the evening, wake up in the morning with fresh, plump skin.
Regeneration during sleep: The Night Repair Serum has a strong anti-aging effect and repairs and nourishes dry skin with hyaluronic acid, vitamin C and zinc. Collagen formation is stimulated, wrinkles and pigment spots are reduced.
Nourishing care for dry skin: The Cell Repair Face Cream with hyaluronic acid and valuable macadamia oil stimulates cell renewal and thus ensuring a radiant, wrinkle-free glow. The skin is plumped up from the inside and fine lines are visibly reduced.

Mit Liebe zum Detail
Du weißt nicht, wie du Produkte für deine ideale Hautpflege kombinieren sollst oder gar eine ganze Routine planst?
Die Produkte in unseren Sets sind aufeinander abgestimmt, um gezielt deine Hautprobleme zu lösen und dich bei deiner Hautpflege zu unterstützen.